Are you communicating clearly and effectively with American professionals and colleagues?
With straightforward advice, American Accent specialist Susan Ryan will show you how to speak so that Americans will easily understand you.
Learn the correct pace and rhythm of American English. This is the most fundamental and important concept behind clear, confident and effective communication with Americans...and the most critical strategy that Asian Indians need to learn!
Susan has used her time-tested American accent training system with hundreds of Indian professionals just like you. Her methods and strategies have helped business executives, engineers, IT professionals, academics, doctors and sales people to communicate and connect effectively with their American colleagues and clients.
Now, for the first time, you can get access to these same success strategies as a self-study course.
What am I going to get from this course?

In the American English Communication for Asian Indians course you get access to the same curriculum that has worked successfully for my Asian Indian clients:
You'll learn why you have a 'foreign' accent
You'll learn rules, patterns, and sounds for clear speech that help Americans understand you better
You'll learn how recognized Asian Indian business leaders speak - via video case studies featuring Satya Nadella (Microsoft CEO), Sundar Pitchai (Google CEO), Neerja Raman (Stanford University) and Shiv Khera (Speaker, Author, Activist)
You'll learn how to master problematic sounds for Asian Indians
You'll learn how to speak smoothly with focus words, pauses and intonation
You'll learn the art of connecting with Americans using everyday conversation and workplace dialogs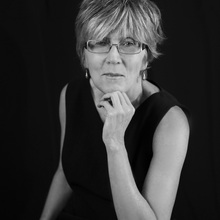 American Accent Specialist
Susan Ryan
Susan Ryan is an American accent specialist and communication coach at ConfidentVoice.com. She is the author of the American Accent Fundamentals iBook and creator of the American Accent for IT Professionals course on Udemy. Since 2007, she has helped hundreds of highly skilled foreign professionals speak American English clearly and confidently. Susan looks forward to teaching, guiding and partnering with you in achieving your communication goals.
1

Indian English Speakers, Why You Speak with an Accent

1.3 Strategies for Practice

2

How to Say People & Place Names Using the 15 American Vowel Sounds

2.2 The 15 American English Vowel Sounds

2.3 Pronouncing Men's Names

2.4 Pronouncing Women's Names

2.5 Pronouncing North American Cities

2.6 Quiz: American English Vowel Sounds

3

The 15 American Vowel Sounds Video Tutorials

3.2 Vowel Sounds Green, Silver, Gray, Red & Black

3.3 Vowel Sounds Purple, Mustard & Olive

3.4 Vowel Sounds Blue, Wood, Rose, Brown & Auburn

3.5 Vowel Sounds White & Turquoise

4

Mastering Problematic Vowel Sounds

4.2 Comparing Vowel Sounds ɛ as in Red & ae as in Black

4.3 Pronouncing Say, Says & Said with the Correct Vowel Sounds

4.4 Comparing Vowel Sounds ae as in Black & ɑ as in Olive

5

The Many Sounds of the Letter O

5.2 Do you Know the Sounds of the Letter O?

5.3 Quiz: Problematic Vowel Sounds

6

Video Case Study Satya Nadella, Microsoft CEO

6.1 Video Case Study~Satya Nadella

7

The Most Common Sound in American English

7.2 What's the Schwa Vowel Sound?

7.3 Schwa is the Most Common Sound

8

Make Your Words Clear with Syllable Stress

8.2 Top 3 Rules for Pronouncing 2 Syllable Words

8.3 Stressing Compound Nouns Correctly

8.4 Stressing Phrasal Verbs Correctly

8.5 Quiz: Pronouncing 2 Syllable Words Correctly

9

Video Case Study Neerja Raman, Stanford Professor

9.1 Video Case Study Neerja Raman, Stanford Professor

10

Pronouncing Longer Words with the Correct Syllable Stress

10.2 How to pronounce: optimize, strategize & economize

10.3 How to pronounce variability, flexibility & accountability

10.4 Master List of Syllable Stress Patterns

10.5 Quiz: Using Syllable Stress to Say Longer Words Correctly

11

American English Syllable Stress Master Lists

11.1 American English Syllable Stress Master List Part A

11.2 American English Syllable Stress Master List Part B

11.3 American English Syllable Stress Master List Part C

11. 4 American English Syllable Stress Master List Parts D & E

12

Mastering Problematic Consonant Sounds for Indians 1

12.2 The W & V Sounds, What's the Difference?

12.3 Pronouncing the W Sound in Sentences

12.4 Pronouncing the V Sound in Sentences

13

Mastering Problematic Consonant Sounds for Indians 2

13.2 How to Pronounce The American English Th Sounds

13.3 Pronouncing Everyday Words Correctly with the Voiced TH Sound

13.4 Pronouncing Everyday Words Correctly with the Voiceless TH Sound

13.5 Quiz: Pronouncing Problematic Consonant Sounds

14

Mastering Problematic Consonant Sounds for Indians 3

15

Speaking Smoothly with Focus Words, Pauses & Intonation

15.2 These Words Should be Stressed

15.3 Using Intonation to Sound Clear & Engaging

15.4 Asking Questions Clearly & Correctly

15.5 Using Intonation to Make Your Message Clear

15.6 Quiz: Using Intonation Patterns Correctly

16

Video Case Study Thomas Kurian, Oracle VP

16.1 Video Case Study Thomas Kurian, Oracle VP

17

How to Pronounce Numbers Clearly

17.2 Pronouncing Numbers Clearly & Correctly

17.3 Quiz: Pronouncing Numbers

18

Connect with Others Using Everyday Dialogs

18.2 How to Sound Friendly in Greetings & Affirmations

18.3 Making Friendly Small Talk with Your Colleagues

18.4 Ordering Food at a Restaurant

19

Speaking Clearly in the Workplace

19.2 Speaking Clearly at a Sales Meeting

19.3 Telling People About Your Job

20

Course Checklist & Next Steps

20.2 Quiz: Learning Checklist

20.4 Additional Resources
$368.00

$368.00

Indian MBA Bundle: American Accent Masterclass + American English Communication for Asian Indians

Buy Now